Premiere Properties Group is more than a real estate business. We also consider ourselves advisors in lifestyle consulting. With economic, career and lifestyle trends compelling families to move away from states with high cost housing, high taxes, neglected schools, exorbitant fees and other challenges can be overwhelming. We are here to help you find a new home and help you navigate the transition by understanding your current lifestyle and what matters to you. We work to not only find a home that meets your style and budget, but to be aware of options for your lifestyle interests. We understand that there is more to living than just a nice home and offer our services at no cost to understand lifestyle options in Nashville and Middle Tennessee. In this article, we discuss How To Protect Your Home With Smart Technology.
DIY | How To Protect Your Home With Smart Technology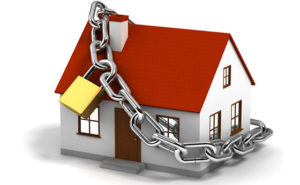 Smart Home Security systems reduce that problem by providing 'anywhere' access and control though the smartphone app. And, when you integrate connected locks and garage doors with your system, you can completely secure your home from your smartphone while you are away.
With the rise of Iot (Internet of Things), technology has literally risen up around us. I use the analogy of rising water because not only does technology surround us, it saturates every aspect of day-to-day living. Nearly everything we do these days seems to have an app attached. Hopefully, it provides you a greater level of convenience and peace of mind, but I could spin this another direction and talk about how technology has also made life more tedious and hectic. The secret to overcoming that is knowing how to manage technology, but that's another story and another blog on another day.
Speaking specifically about home security and how to protect your home, we have reached a point in time where we are giving serious thought to our approach to home security. For decades, we have secured our homes and offices by subscribing to the local security companies, who come in and install a nifty security system with door sensors, window sensors, motion sensors and cameras. Along with "till death do us part" lifelong monitoring contracts and their monthly subscription fees. Today, there are more alternatives to consider.  In the last several years, security technology has evolved nicely offering the consumer new and diverse means to how they go about setting up home security. Now we can actually improve our home's security without paying extra fees for professional installation and monthly monitoring.
DIY | What Smart Home Security Solution Is Best For Me?
A DIY smart home security solution is an option for renters and budget-conscious homeowners who are able to purchase security devices up-front and avoid the monthly monitoring cost. I am a proponent in that professional monitoring is a good thing and even widely recommended, but it's not always the right solution, or the most practical choice for everyone. Perhaps you are simply a DIY'er at heart and you prefer to handle the installation and monitoring yourself. Or, your decisions for home security is based on budget constraints, then there is a wide array of products in the marketplace that may better address your specific need and how to protect your home. Below, I briefly describe three of the top rated options in the market. We don't endorse products but like to make you aware of them.
DIY | 3 Industry Top-Rated Smart Home Security Systems
The 1st top-rated solution with the best "pro vs. cons" is Canary
Offering indoor and outdoor cameras. The outdoor camera is actually fairly advanced when compared to other brands, with easy installation options and wired or wireless connectivity. Additionally, the indoor camera offers an air quality, humidity and temperature sensors, microphone, and siren.
The Canary is an easy installation, set up and a smart phone app for monitoring. Professional monitoring is also available but is not required.
The 2nd top-rated solution with the best "pro vs. cons" ration is iSmartAlarm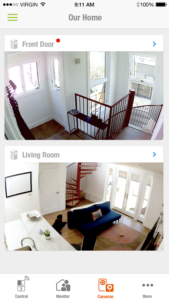 The iSmartAlarm system offers many of the same features as the Canary, only with a wide array of cameras to choose. With no contract, there are no monthly fees and you get free cloud storage as well as some of the cameras having local storage. Controlled by your smartphone gives you complete control and remote access for monitoring wherever you are.
A big negative is there are no outdoor camera options with this system as well, there are no environmental sensors on the indoor cameras. And, for those who might like to have the option for professional monitoring, this system does not offer that as an option.
The 3rd top-rated solution with the best "pro vs. cons" ration is Simplisafe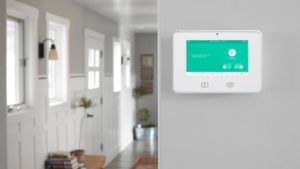 The same as Canary, this system offers the choice to contract professional monitoring or not. The system has integrated cellular support in case you do not have a land line installed. One of my favorite features is the 60-day money-back-guarantee along with the 3-year-warranty.
You have high, medium and low sensor settings to avoid false alarms from motion sensors. Physical installation is completely DIY capable, as are all 3 of my picks. No drilling, no wires means you can set it up quickly, and/or pack it up if you need to move to a new space making it great for a rental house scenario.
Additionally, you have a wide selection of components to customize your system to match your specific requirements. These also include environmental sensors to protect against fire, water damage, carbon monoxide and frozen pipes.
The only real down side is that with keeping on budget with no professional monitoring, this system does not have smart phone management capabilities. Lastly there are no options for outdoor cameras.
Conclusion
We have only but grazed the tip of the iceberg on the topic of how to protect your home, but I will be doing a follow up article going into further depth with technology and products to improve the security of your home, while maintaining the "DIY on a budget" approach. Technology is changing rapidly in this field so you should explore various choices. Hopefully these thoughts will help you do that.

Be sure to visit us at nashvillepremierehomes.com for more information about Premiere Properties Group in Nashville, Tennessee. We are eager to assist you in selling or buying your next home!