Search All Homes For Sale By Owner In Clarksville Tennessee
Is FSBO (for sale by owner) The Best Way To Buy A Home?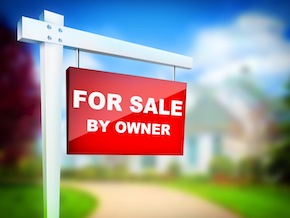 FSBO is a popular method for home owners looking to sell their homes, but aside from saving the realtor commissions, what are the real benefits? Additionally, what are the benefits to the home buyer?
In any home sale/purchase transaction, the typical real estate commission will be 6% of the sale price. This is split into 3% to the sellers agent and 3% to the buyers agent. It easy to understand why anyone would want to avoid paying these commissions, but as the saying goes, "you get what you pay for".
As the home buyer, there is really little or no benefit to buying a FSBO home. Reator commissions are paid by the seller, and as a buyer, you lose your advocate in the search and purchase process. As the seller, you also lose your advocate in marketing your home, conducting the showings and leveraging the agents knowledge of the real estate market.
I do suggest you seek out a veteran and well reputed agent as opposed to using someone just getting started. An agent who has tenure in the real estate market will have good contacts and partner relationships that can make the overall process of selling or buying much easier and get the most for your money.
Clarksville Tennessee is a wonderful place to live. Southern hospitality is genuine and ever present making Clarksville Tennessee one of the most welcoming and friendly cities you will ever find in the USA! From the amazing culture to the historic homes and properties for sale, Clarksville is thriving with prosperity and opportunity. Please use our website to help you get started exploring homes for sale by owner in Clarksville Tennessee, beginning with my Clarksville Tennessee lifestyle page. Then contact me with any home buying questions you might have.
If you are searching for a new home, or preparing to sell your current home, please contact me to assist you. I will work closely with you and your family to achieve your goals in selling your home, or when searching for your new home, I will take time to understand your specific needs and preferred lifestyle goals to match those to the perfect new home and community.
I would love to be your personal guide through the home buying process! I am dedicated to excellence. I intend to provide you with the best real estate experience you have ever had.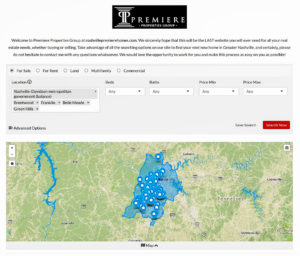 This Website actually features homes for sale by owner in Clarksville Tennessee with property descriptions and photos. So when you find your Clarksville Tennessee dream home on our site in the area you want to live, then contact me directly and let's go see it and explore all its features that you are looking for!