Over the past decade, there has been a significant shift in population as people are leaving high cost of living areas like California, New York, and Chicago in search of more affordable options. One destination that has seen a surge in population growth is Tennessee, specifically the Nashville and Middle Tennessee areas. In this article, we will explore why people are moving to lower cost of living Tennessee and why it has become an attractive option for those looking for a change.
Lower Cost of Living
One of the most significant factors driving people to Tennessee is the lower cost of living. According to recent data from Sperling's Best Places, the cost of living in Tennessee is 9.5% lower than the national average. This means that residents can save money on everything from housing to groceries to healthcare. In particular, the cost of housing in Tennessee is significantly lower than in many other states, with median home prices around $260,000 in Nashville and $270,000 in Middle Tennessee.
No Personal State Income Tax
Another draw for those moving to Tennessee is the lack of a personal state income tax. This means that residents can keep more of their hard-earned money each year. The state generates revenue through sales taxes and other means, but not having a state income tax can be a significant financial benefit for individuals and families.
Business Growth and Opportunity
Tennessee, and Nashville in particular, has become a hub for business growth and opportunity. The state has attracted major corporations like Nissan and Bridgestone, as well as healthcare giants like HCA Healthcare and LifePoint Health. This has led to the creation of many high-paying jobs and a thriving economy. In addition, the state's business-friendly environment has encouraged many entrepreneurs to start their own companies and take advantage of the supportive business infrastructure.
Quality of Life
One of the key factors driving the exodus from high-cost states to Tennessee is the high quality of life that the state offers. Tennessee boasts stunning natural scenery that includes majestic mountains, serene lakes, and picturesque waterfalls. For example, Fall Creek Falls State Park is a popular destination for outdoor enthusiasts with its vast array of hiking trails, camping sites, and scenic waterfalls.
Beyond its natural attractions, Tennessee is also home to a rich cultural heritage that is deeply ingrained in the state's history. Visitors can explore numerous museums and art galleries, attend live performances at world-class theaters, or catch a show at one of Nashville's many music venues. Speaking of Nashville, this vibrant city has earned the nickname "Music City" for a reason. With a thriving music scene that spans all genres, it's easy to find live music performances and festivals happening year-round. Whether you're a fan of country, rock, or blues, there's something for everyone in Tennessee.
National Sports Leagues
If you're a sports fan, Nashville won't disappoint. The city is home to several national sports teams, including the NFL's Tennessee Titans, the NHL's Nashville Predators, and the Nashville SC of Major League Soccer.
The Titans play at Nissan Stadium, which is located in downtown Nashville and can seat over 69,000 fans. Meanwhile, the Predators play at Bridgestone Arena, which is located in the heart of downtown and has a seating capacity of over 17,000. And if soccer is your game, you can catch Nashville SC at the newly-built Nissan Stadium, where they made their home debut in 2020.
Attending a game in Nashville is a fantastic way to experience the city's sports culture and meet fellow fans. And if you're moving to Nashville, you'll have the opportunity to become a part of the fan base and support your local teams.
In Conclusion
Overall, the reasons why people are moving to lower cost of living Tennessee are the attractive destination for those looking to escape high cost of living areas and find a better quality of life. With a lower cost of living, no personal state income tax, and a thriving business environment, Tennessee offers many financial benefits. Additionally, the state's natural beauty and cultural history provide a high quality of life for its residents. As the trend of population shift continues, it's likely that Tennessee will continue to see growth and remain a desirable destination for years to come.
Extravagant Lifestyles In Nashville Tennessee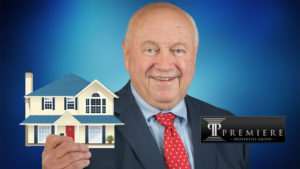 At Premiere Properties Group, we are passionate about helping you make the move from high cost states to the beautiful state of Tennessee. Our team of experienced real estate agents has helped countless clients navigate the home buying and selling process with ease.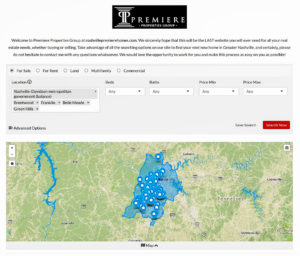 We understand that making a move to a new state can be overwhelming, which is why we strive to provide our clients with the support and guidance they need every step of the way. Whether you are looking to buy your dream home in Tennessee or sell your current property, we are here to help you achieve your real estate goals. Contact us today to learn more about how we can assist you in your move to Tennessee.